We spend a weekend in Sweden in a city called Gothenburg. Second biggest city in Sweden and completely walkable. How cool is this? I have this idea in my head that where ever I go, I try to walk everywhere, if possible of course. This is the way I can see city properly and slow.
Day 1
We landed early in the morning and drive from the airport to the city centre took 35 minutes.
We stayed close to Central station, and our hotel used to be a big post office. More about Clarington Hotel Post read here. We had very good experience in these few days. Very comfortable and welcoming. Would definitely recommend booking your stay with them.
After quick unpacking, we head out without a plan. The first day is somehow reserved for wondering around without any thinking, but just absorb and enjoy in local vibe.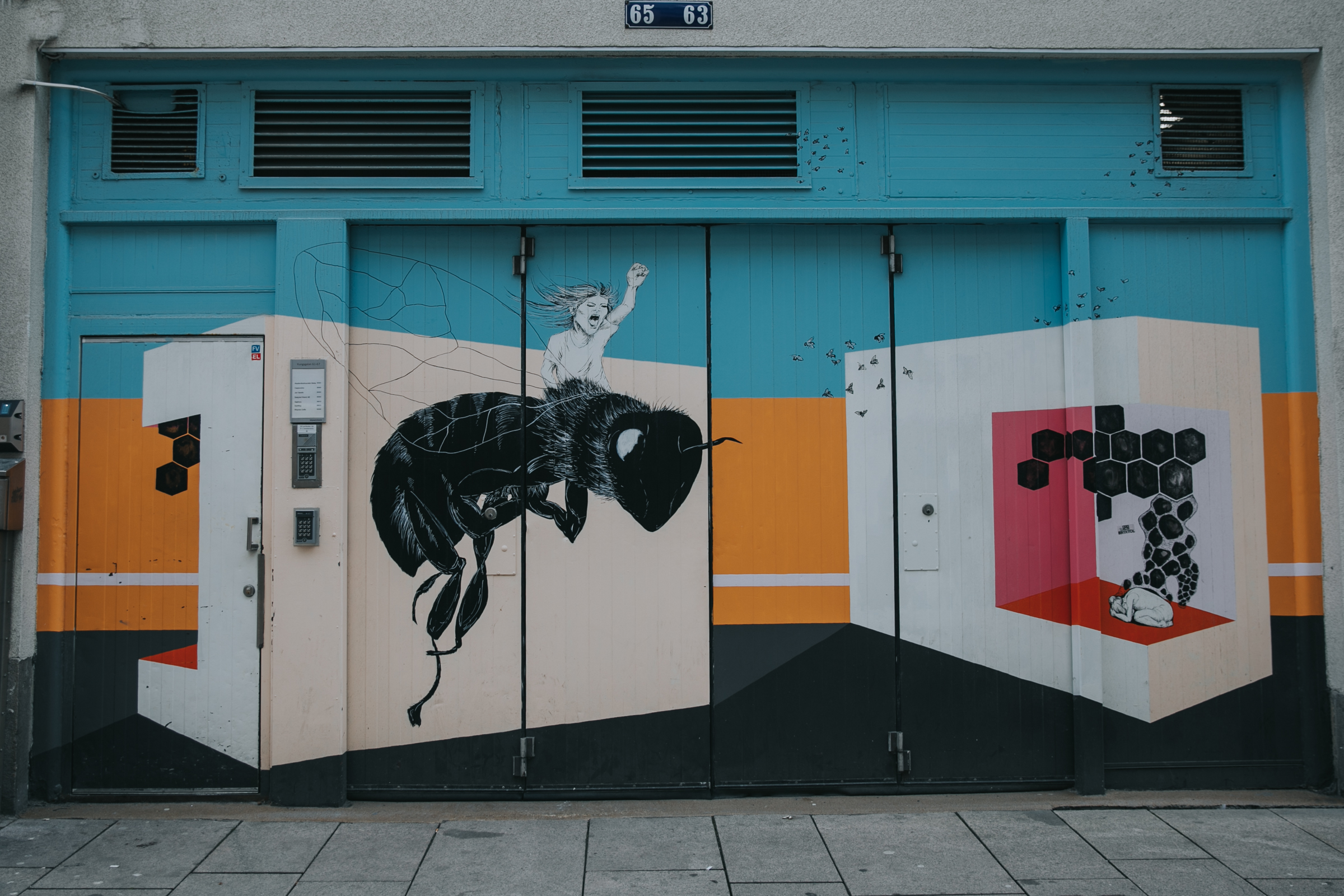 All shops in Haga area have unique Scandinavian style. My eyes were all over the stores, shelves. I end up visiting four different ones before I realised there are all amazing and breathless and I want everything from each of them. Luckily we only had hand luggage.
We carried our walk and this time we were on missions to find our lunch. We bump into food hall Saluhallen a Food Market, what is must see here. As a sweet tooth person, I always go a bit crazy with sweets, chocolate in particular. No pictures of chocolate that I bought because I had eaten it before I manage to take a picture. Sorry. But, OMG, they were amazing.
We found this places which looked like a small square with few food stools with street food. it was time to try traditional herring with mash potato and lingonberry. I must say we liked it.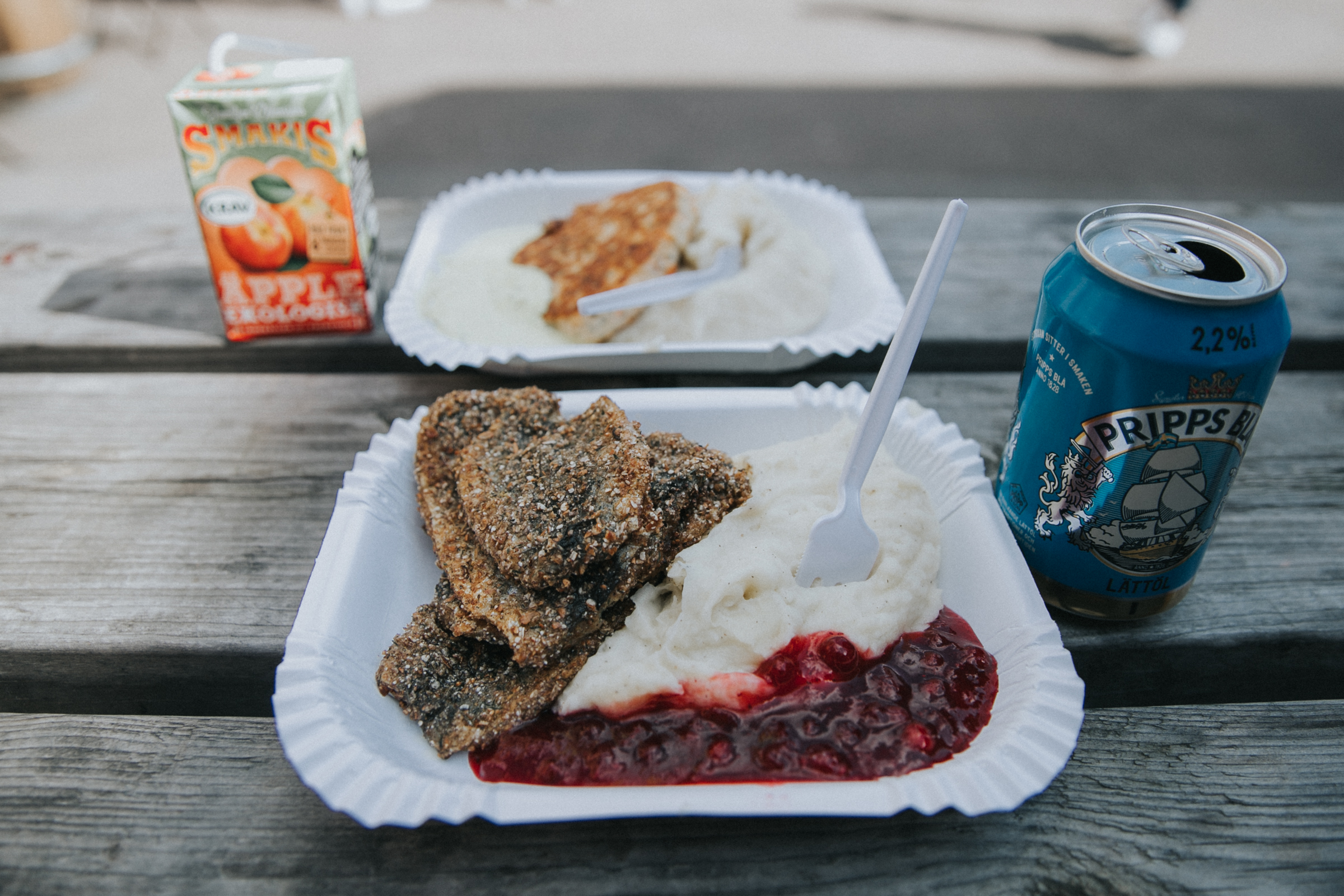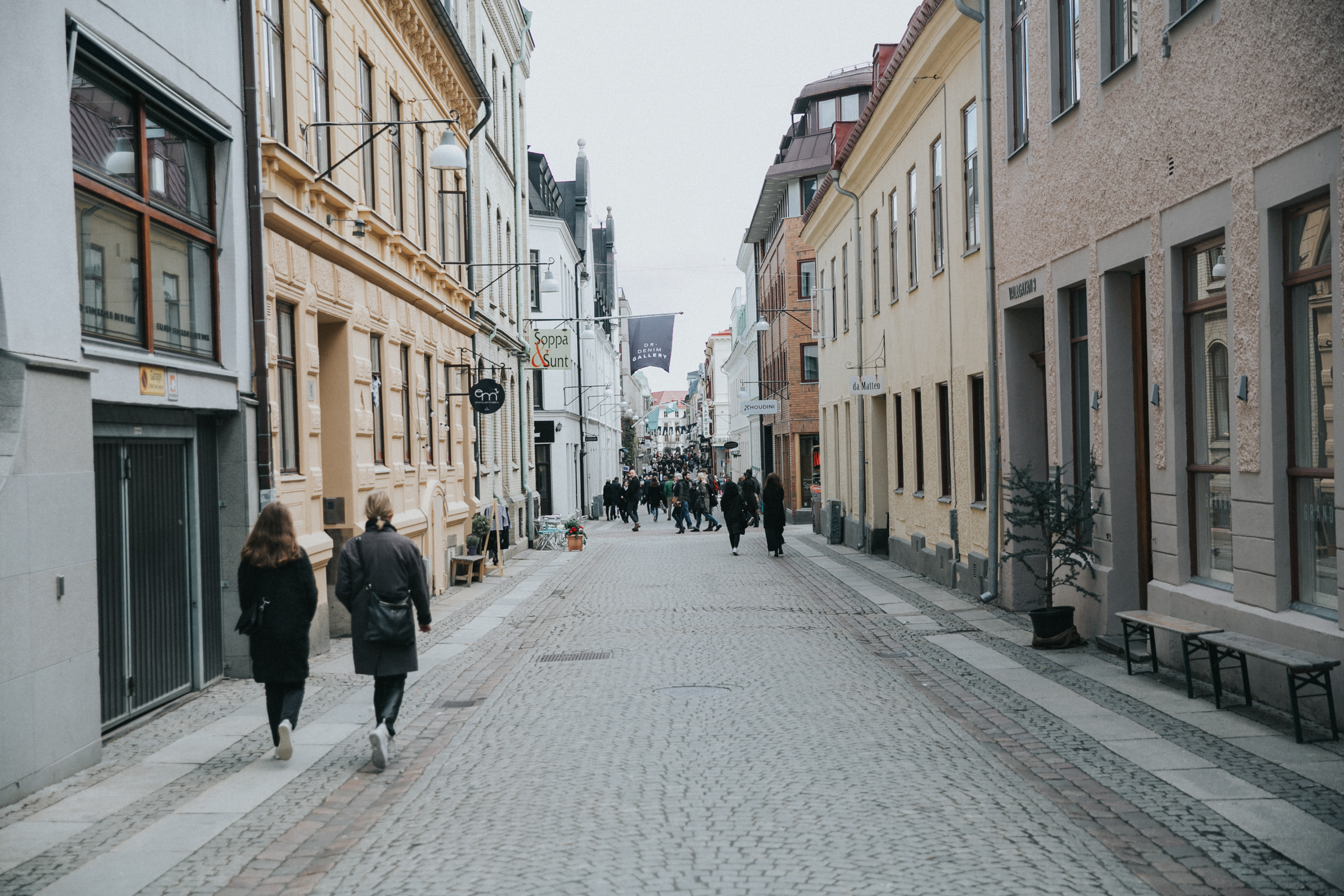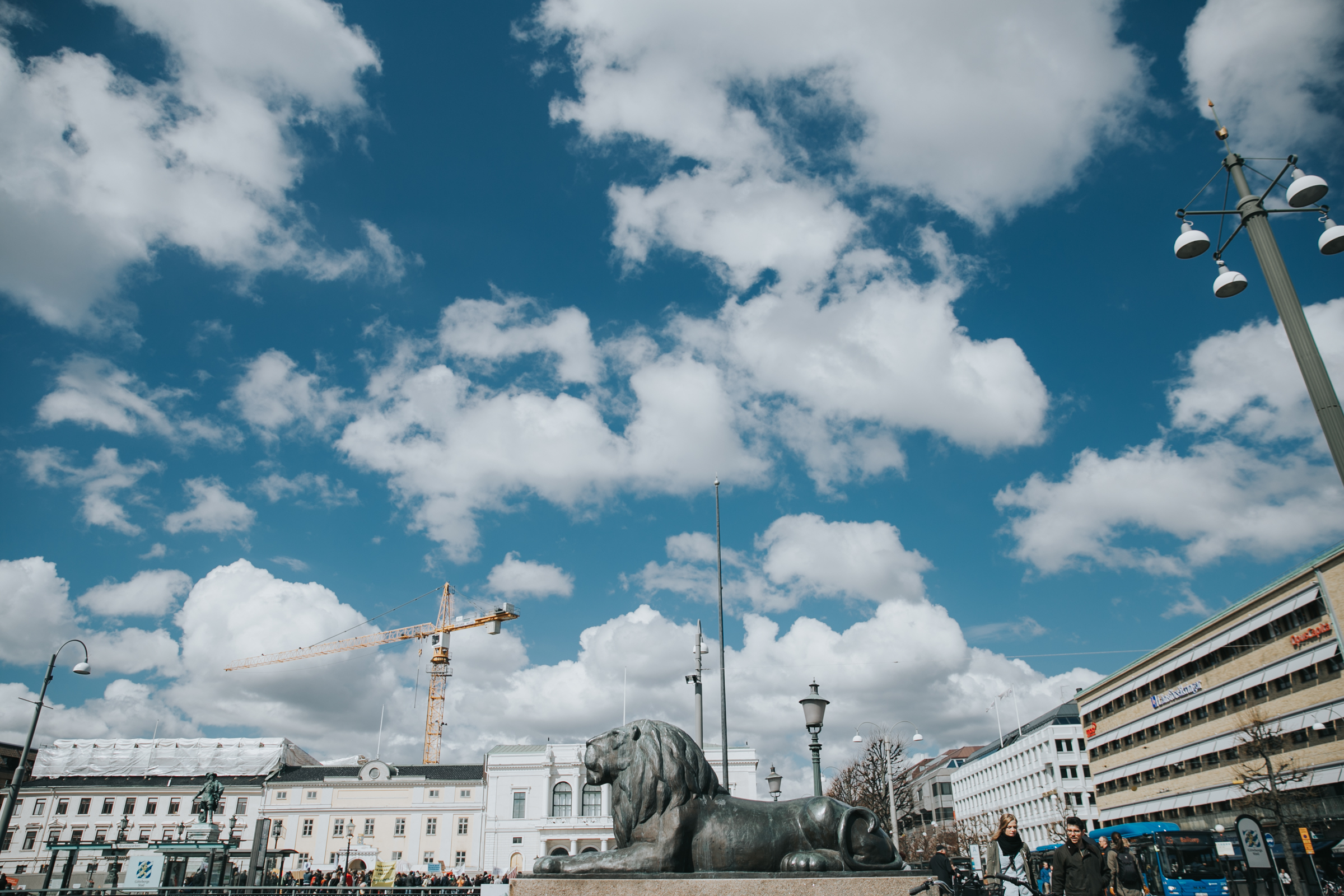 On our way to the Gothenburg Museum of Art we accidentally bumped into this gallery – Galleri Thomasson (post about this coming soon).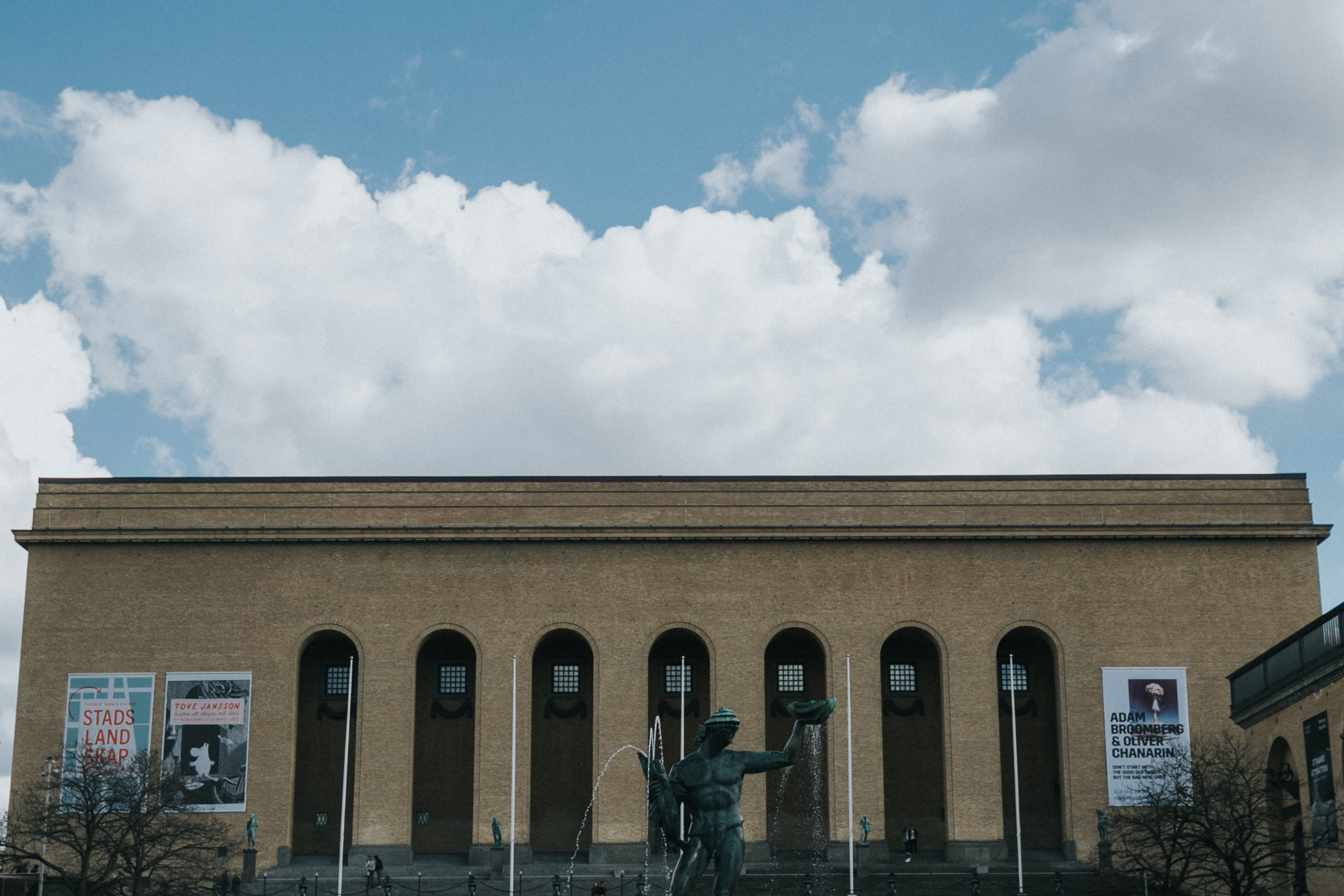 Gothenburg Musem of Art closes it doors at 5.00 pm on Saturday and Sunday, so if you really want to see it, check their opening hours before head. We got to the museum a bit too late like 4.45 pm. Well, at least we know for next time. It was time for me to have dessert, so I pick up one of the places on our way to the hotel. I had something which tasted like creme Brulee but was called different. Whatever name was it's felt unbelievable good.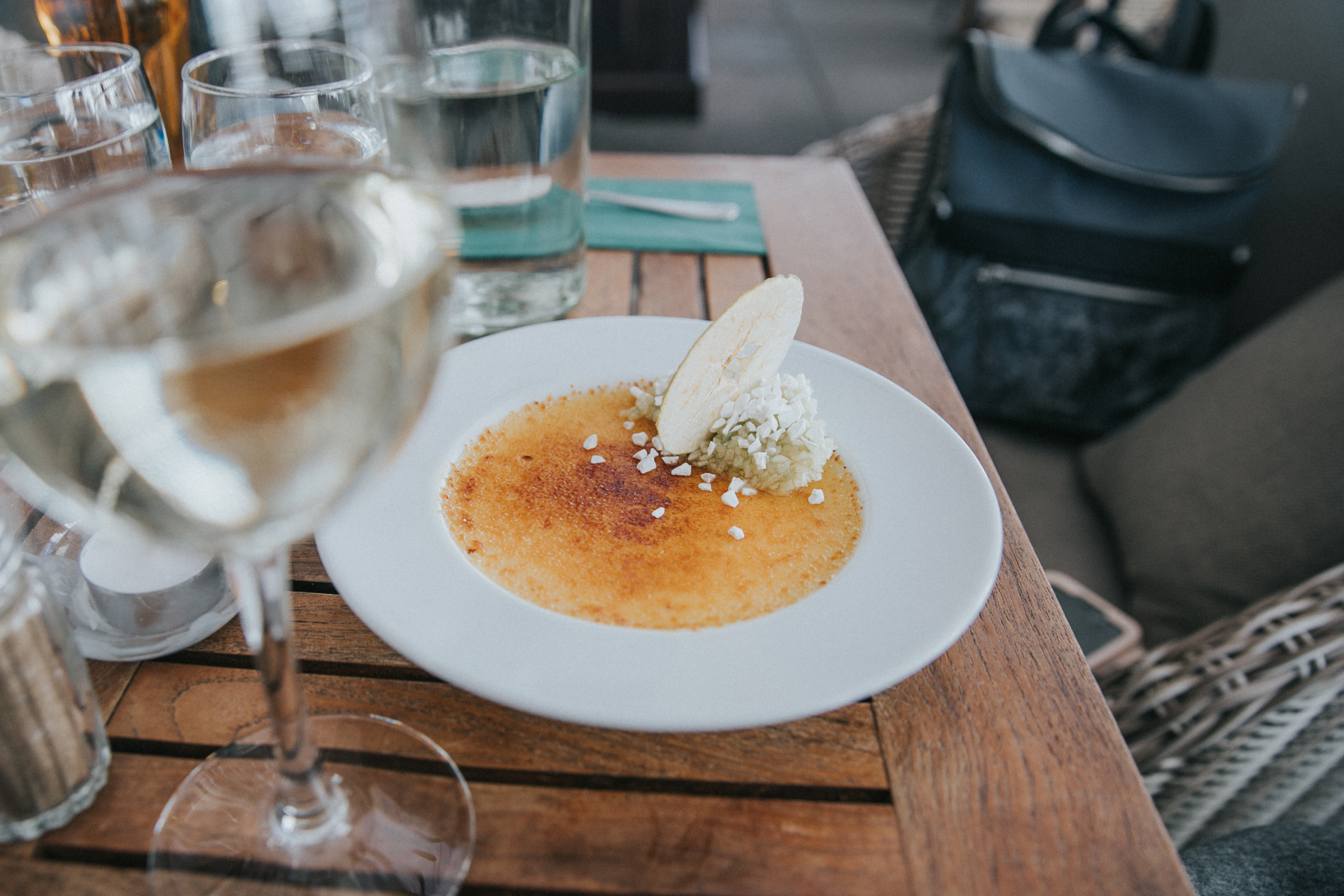 On our way to the hotel, we realise that it's time for dinner and we are quite hungry. Again, completely randomly we picked the place and had good food and wine. In this two days, we did not come across to any bad food. Each place that we visit was excellent.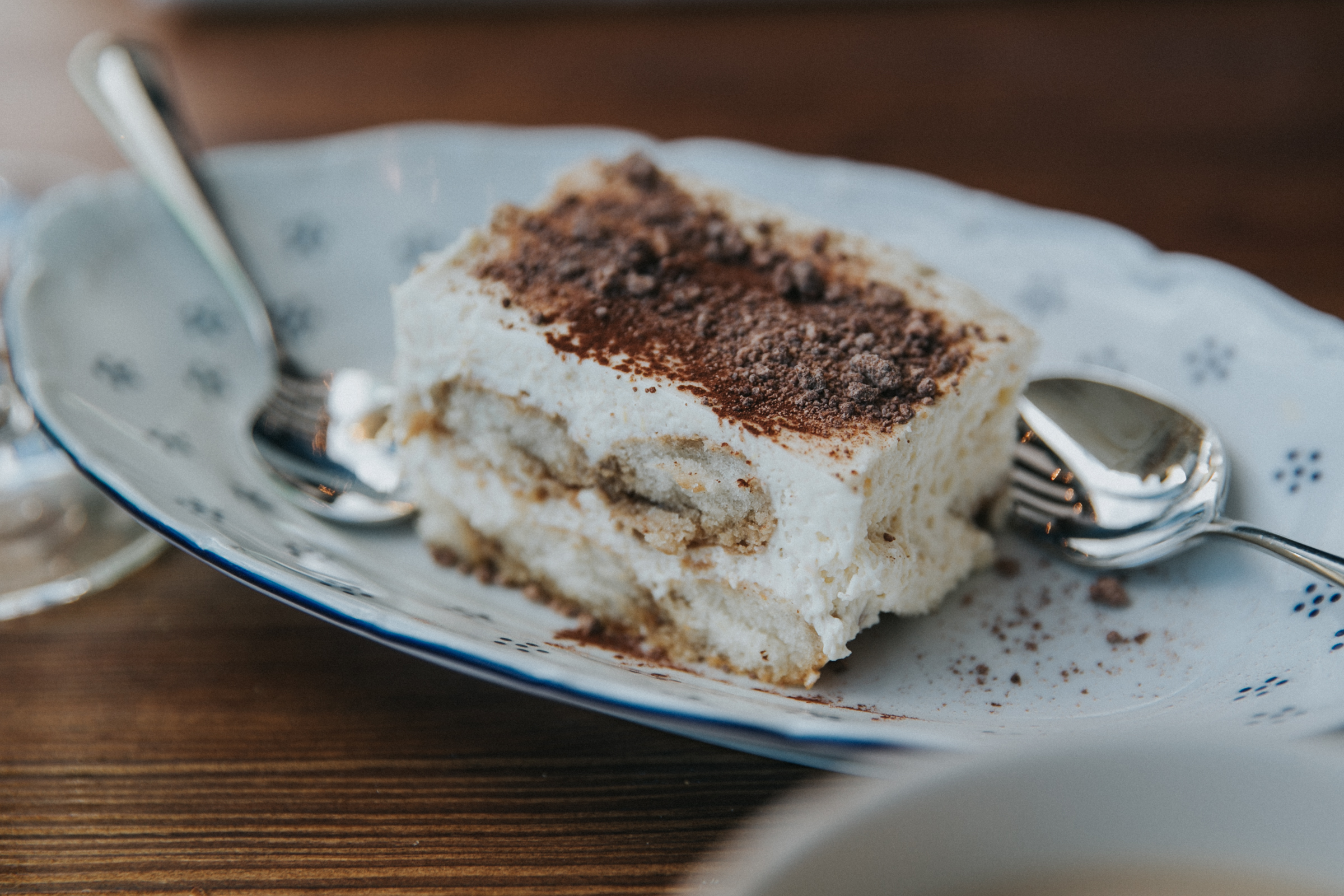 Day 2
On Sunday we decide to visit Archipelago Islands. These Islands are not far from Gothenburg only 30 min with public transport. The reason I wanted to see these Islands was because I read they are quite and there are no cars allowed. We took tram number 11 all the way to Saltholmen. And then ferry to Styrsö. The length of your ride depends on which island you want to go. We left ours in Styrsö and decided to walk to next island Donsö. These two Islands are connected with a bridge. The nature here is amazing. I could see with my own eyes that main transport on islands are mopeds, bicycles, electric cars (they look like a car that you would use when you are playing golf). For more about this islands check their web site and my post Cold Heaven: Archipelago Islands.
When we got back to the city, we bump into the signature of Gothenburg. It's a Fish Church or Feskekôrka, and it's a fish market. You can guess again, it was closed at this time of the day. 🙂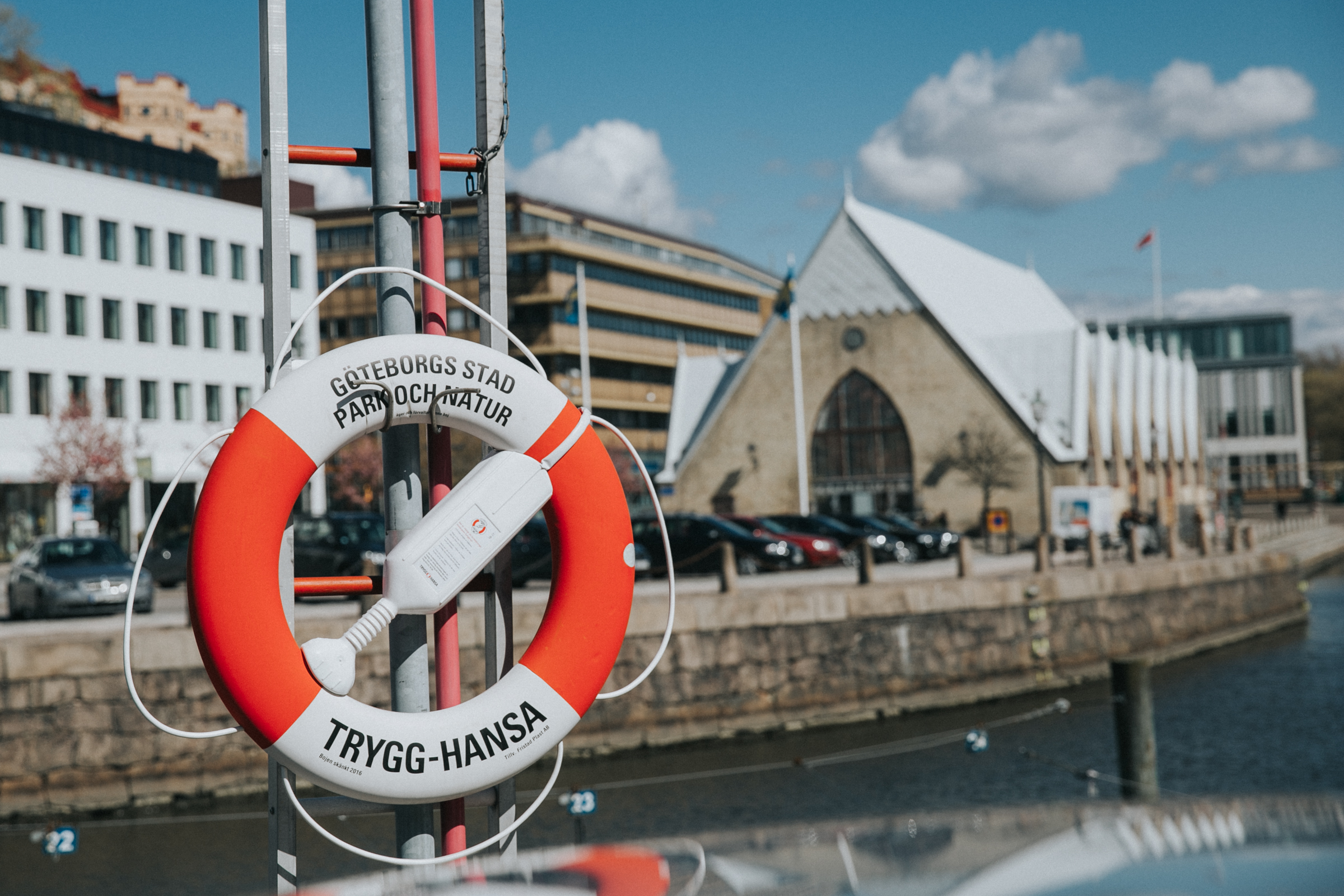 From here we walked to Haga Nygata street, because I wanted to try one of cafe shops. I picked up this beautiful place called Cafe Hebbe Lelle (post coming soon).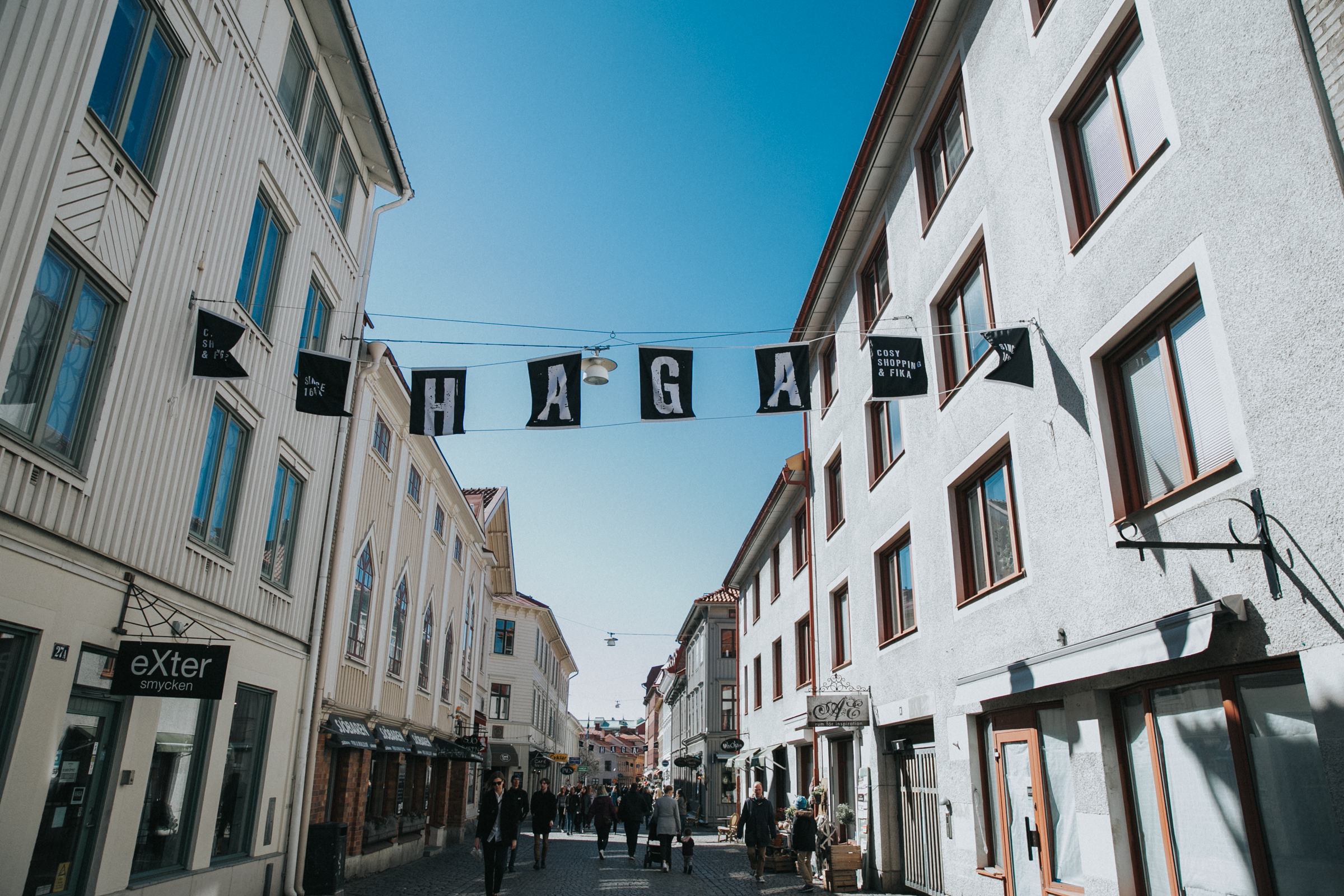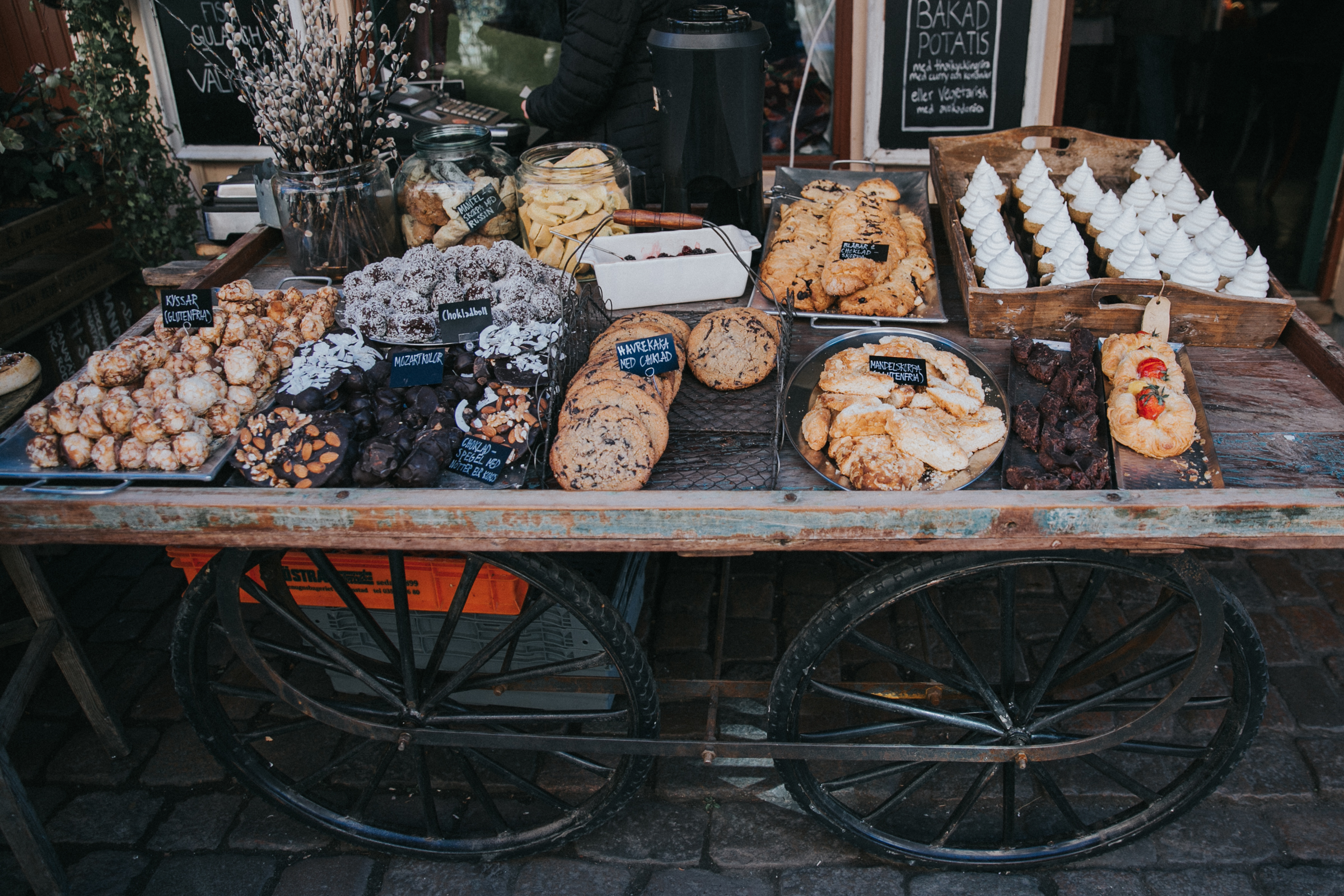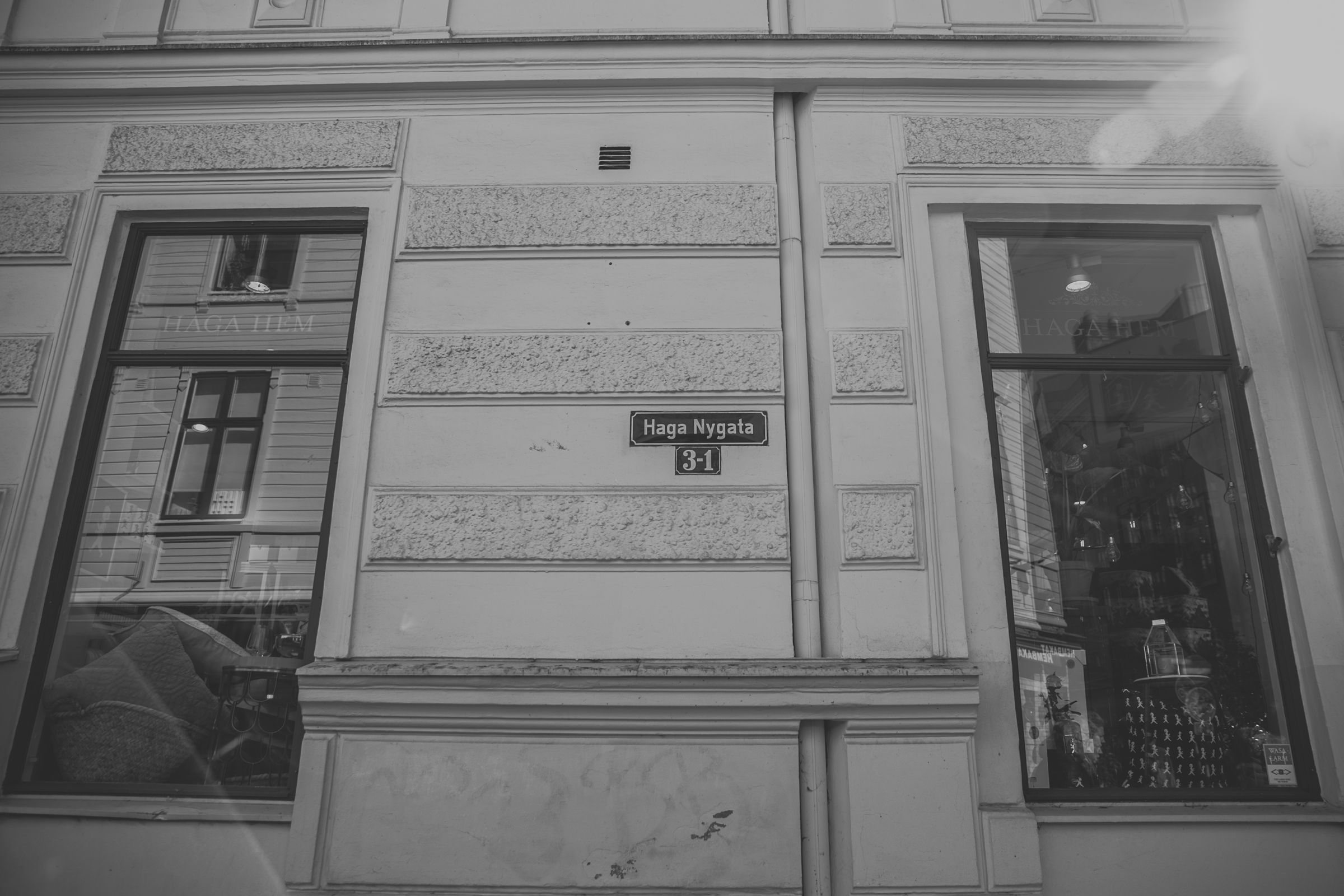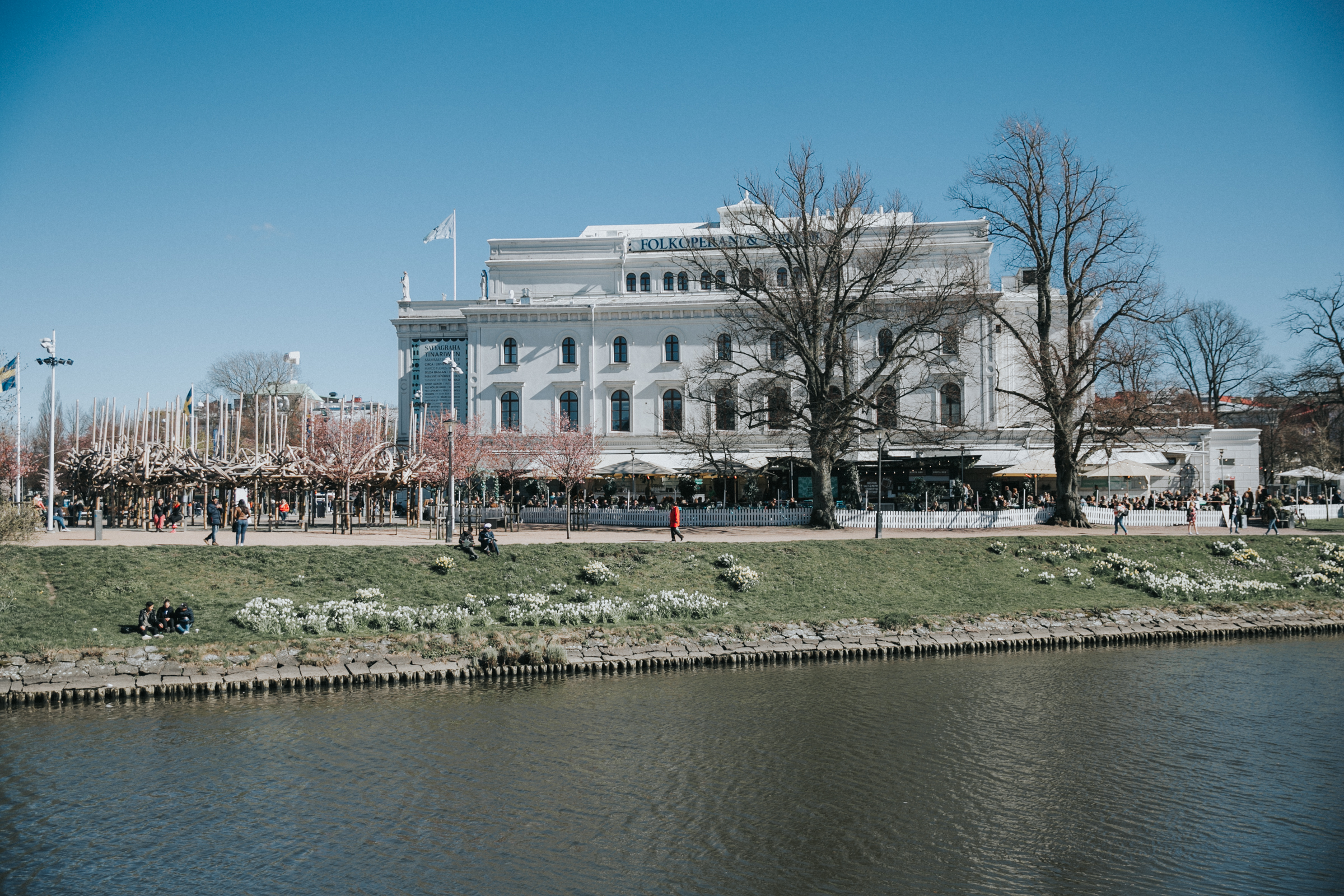 We decide to finish with our exploring and went towards the hotel. On the way there we walked through park called The Garden Society of Gothenburg (Swedish: Trädgårdsföreningen). I must say it was sunny but still very cold. This did not stop people of Gothenburg to come out and have a picnic. Park was very busy with people enjoying the Sundays sun.
People here are friendly, and they respect your space. If you are asking for help, you will be helped. Otherwise, everyone just minds their own business. No pressure from anywhere. At some point, it felt that time is slower here. It sounds a bit unbelievable, but it's true. I would not mind coming again, but next time I would like to stay on Archipelago Islands. Maybe for a week or more, because for only a few hours that I been there it felt like a different planet. In a good way of course. I can't wait to visit Sweden again.