The first thing that I have to let you know about Malta if you ever plan to visit is, you have to drive. Public transport is "a bit" slow, and taxi is very expensive. Luckily we made last minute decision and rent a car night before our flight.
We stayed in this beautiful hotel The Malta Marriott Hotel and Spa.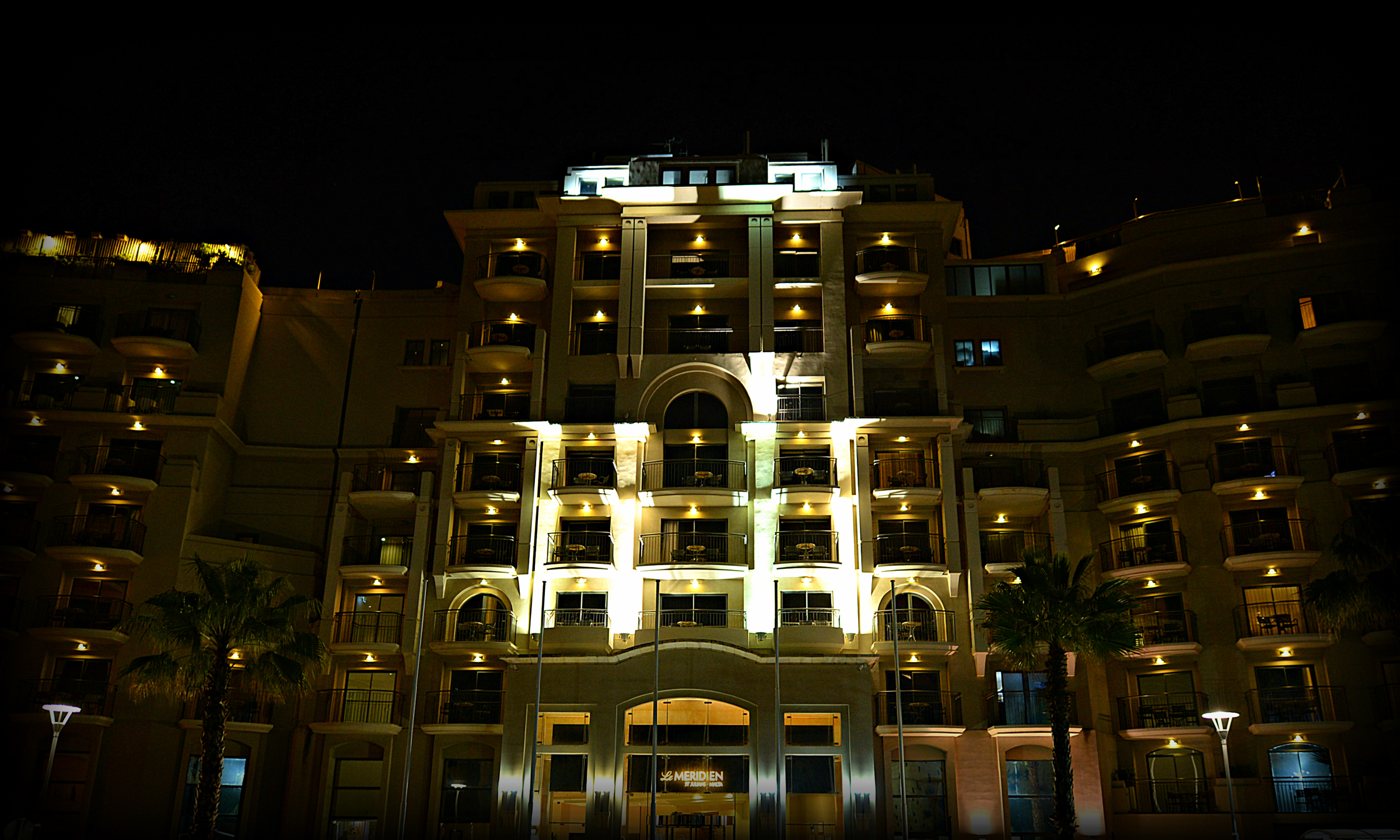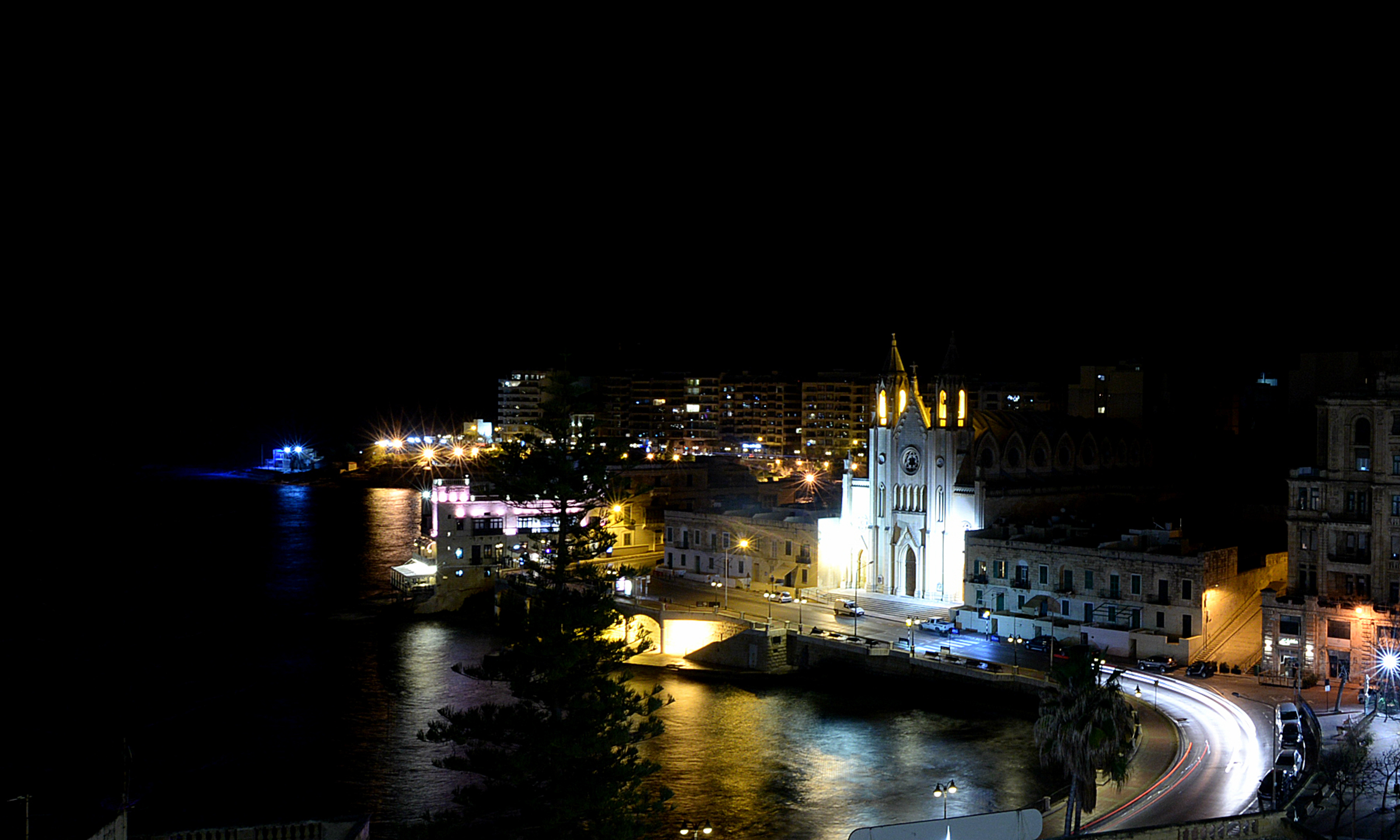 Started the day in a little fishing village called Marsaxlokk. Had delicious lunch in one of the excellent restaurants by the seafront called Roots. For starter, I had Oysters, which is a new thing to me and they were so delicious (I asked for two more). For my main, I picked the fresh fish from the display and again was very impressed (no pictures here, sorry, was too excited).
We had a short walk around the village, and then back to the hotel.
Day 2
We woke up at 7.00 am, I know what you will say, OMG so early. Well, we are early birds in general, but I must admit, sometimes I wish I could sleep longer than 7.30 am.  After breakfast, we decided to visit Valletta, the capital of Malta. Our plan was to take a bus, but after four buses just passed our stop (to busy), the decision was made to walk. My shoes did not do a good job, and we had to pop in in the first shopping centre called The Point. Bought trainers in CK and carried on with walking towards Sliema to take the ferry to Valletta.
To rest our feet, we had some cake at The Terrace. You will find this place opposite Hotel Fortinga in Sliema. Cake and wine were delicious, and the view from this place was stunning. We were so comfortable there that we lost track of time and our friend came to get us. We skipped the ferry and just drove to Valletta. 
In Valletta, we had a short walk and stopped for more good wine. For dinner, we tried ravioli with cottage cheese.
The last minute we decided to watch the sunset, you can guess that we were too late and missed it completely. Still, manage to see this cute place Ghar Lapsi.
Day 3
I started my morning with a massage in our hotel spa, and all that I can say is OMG. Very impressed. The staff was understanding and approachable, providing a lot of information.
Our friend had recommended us to see Medina Gate and we were there in 15 minutes later. This place was first Malta's capital initially until they change it to Valletta.  I recommend visiting this place earlier in the day because it is less busy. After we had lunch in Googi and by the time we went back to beautiful streets, the whole city was full of people. Even the noise was louder compared with the quiet morning.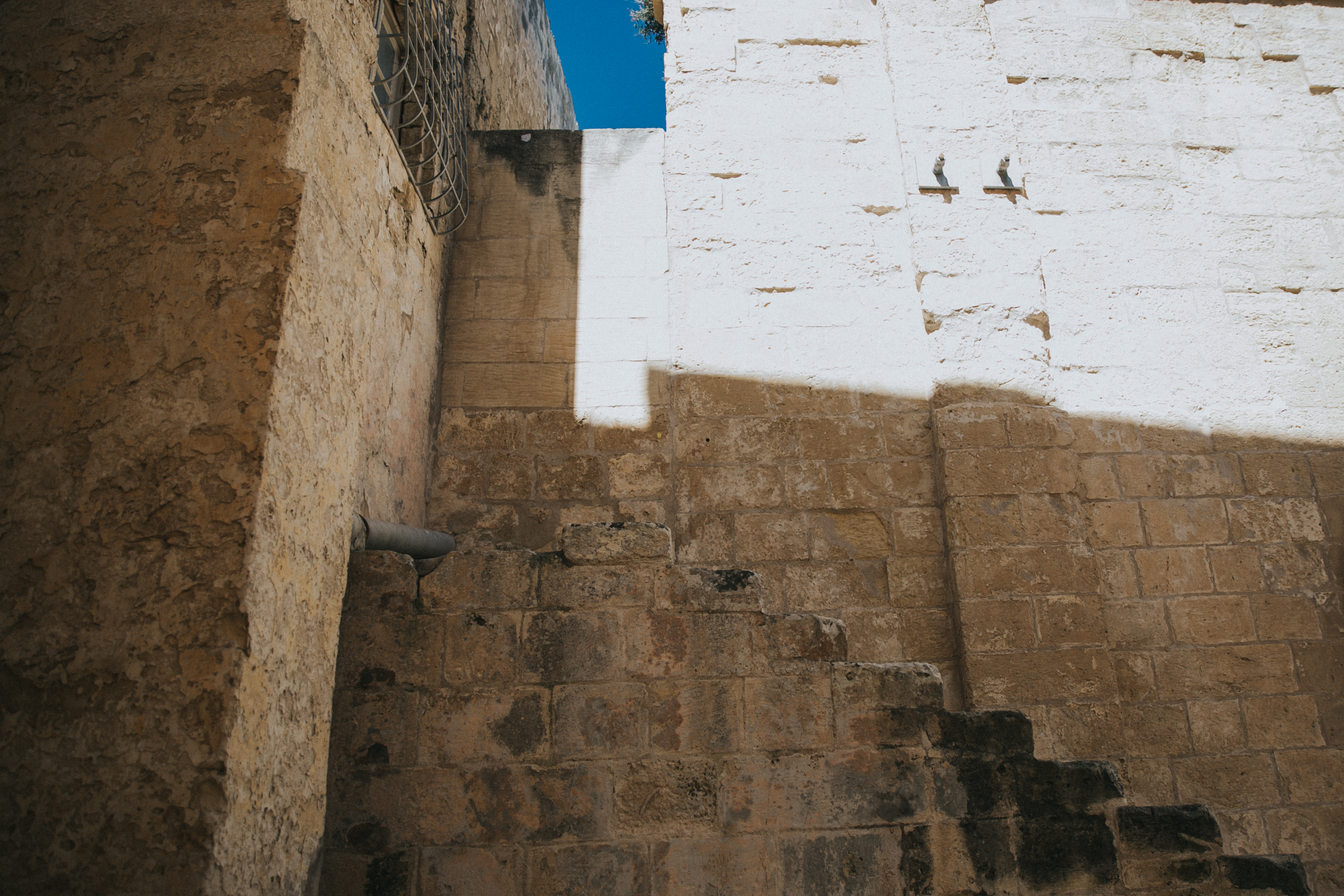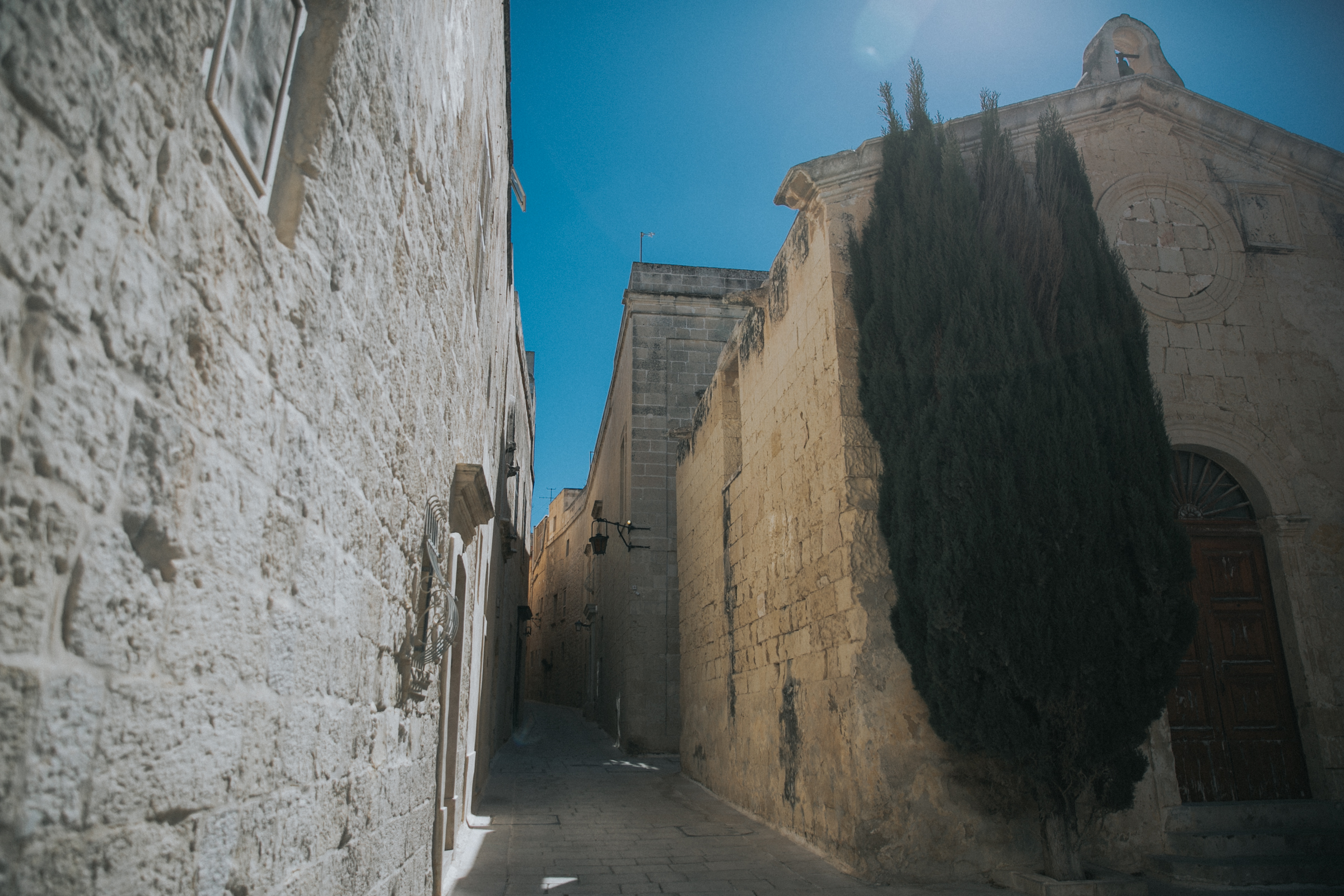 Our friend wanted us to try one of the traditional food in Malta, stew rabbit. We drove to a small town called Mgarr and tried some rabbit in one of the local restaurants. Not sure about the rabbit thought. If I like it or not, I will decide next time (I was not sure about Oysters too until I was introduced this food to me properly and slowly). What I liked about this place is that people were gathered around the central square below this church, doing nothing. Just enjoying the moment and talking with their friends. Relaxing.
We finished our visit in Malta with visiting traditional wine bar. As soon as I hear about interesting places or get invited to see them, I will always try to visit. We had dinner in the village of Gharghur in a place called Cent' Anni. I will post about this place soon. Keep your eyes open, because you don't want to miss it.