If someone would ask me where to go for a coffee and a good cake in Ljubljana, my home town, I would straight away said Lolita.
Lolita is cute place in central of this small Slovenian capital. After you walk down from Copova street and crossing the Triple Bridge (crossing the one on the right) you will get to street called Cankarjevo Nabrezje. Just a few steps and you will be there. Lolita.
Where chandeliers are replaced with big shiny cherries. Beautiful bright space with comfortable furniture. If you are lucky enough you can get sit in the midlle near the wall. Sitting on the small black sofa for two will give you view on whole place. The real reason you want to sit there is to admire big picture on the white curved ceiling. Picture of girl called Lolita.
They have more then 30 different cakes, cupcakes, sandwiches, macrons, lollipops, etc. Everything on their displays looks amazing and what to try will be your hardest desition. But do not worry, what ever you will pick up be ready, be really ready to enjoy it.
Sachretorte in a Cup and White Chocolate and Rasberry Cake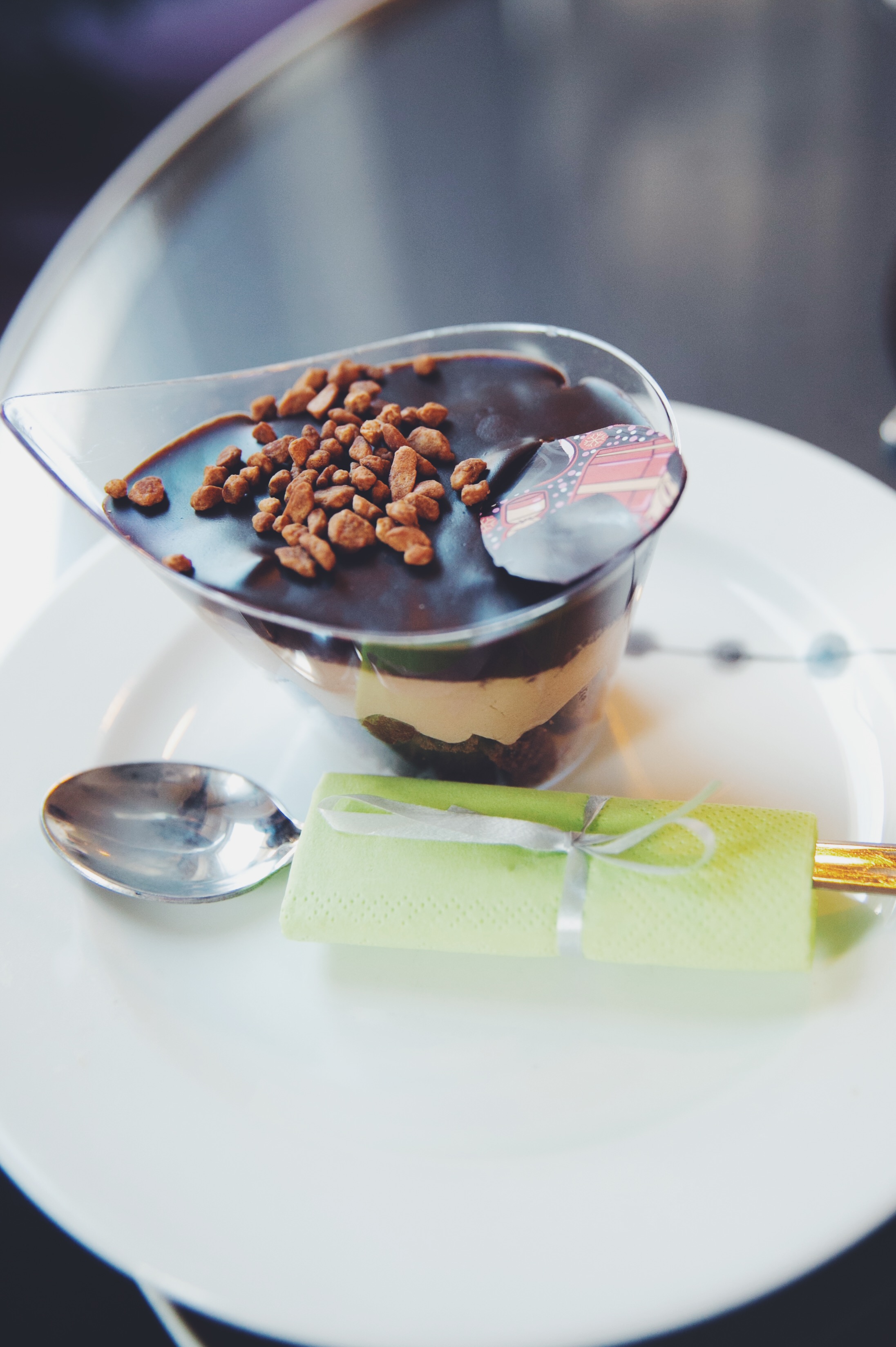 Cankarjevo Nabrezje 1
1000 Ljubljana
Slovenia